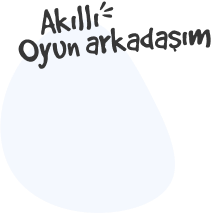 Learning through play
fully personalized for
your child's developmental stage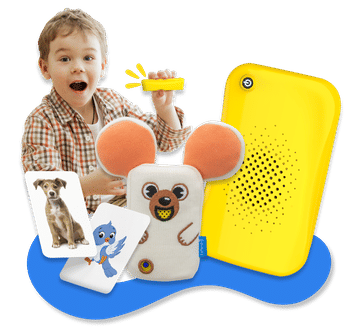 Enhance Learning With
Screen-Free Interactive Play

Learning through play.
Boosts learning new words and concepts
Enhances cognitive development
Strengths bonding with parents' voice
Helps to relax and fall asleep easily
Cognition and
Memory

Language and
Speech

Imagination and
Creativity

Parent-Child
Bonding

Real-world Interaction

Parental Control
Safe Play
Cognition and
Memory

Language and
Speech

Imagination and
Creativity
Parent-Child
Bonding

Real-world Interaction

Parental Control
Safe Play
Assists Your Child At Any Age
Fully personalized, interactive, educational talking playsets. Speech and language development, cognitive games, sleep sets and more. Find the best play set to support your child's unique growth journey!
How Tolkido Works
1.

Register your Tolkido products to your account.

2.

Touch your playsets to MİO and let the game begin!

3.

Follow your child's progress with TolkidoApp.
New to Tolkido?
Get a Starter Pack starting from 120$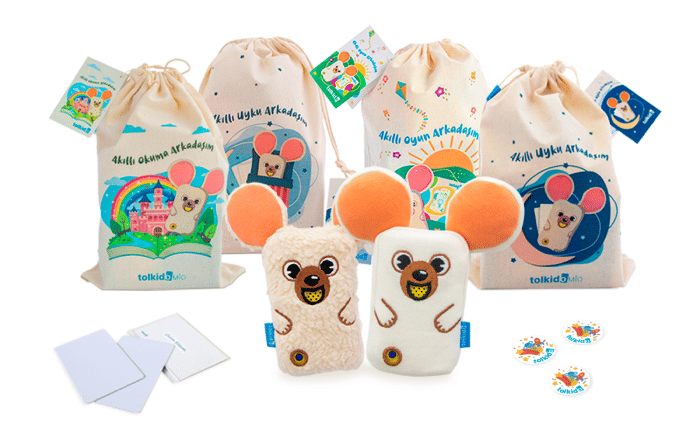 View Starter Packs
Already have a Tolkido?
Expand your game collection starting from 10$.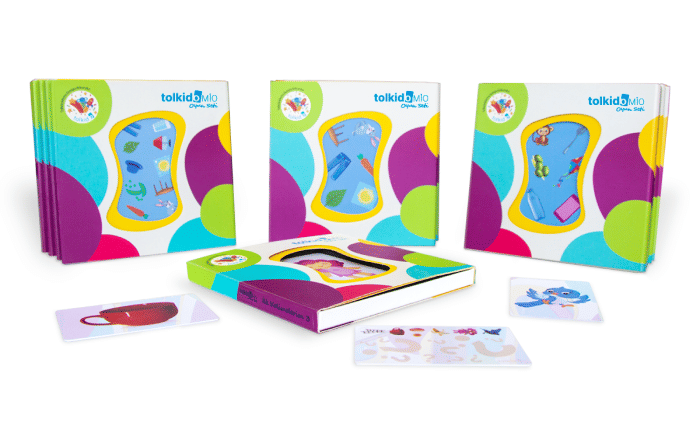 View Playsets

Kullanıcı Yorumları
"My boy had never said good morning to us before using Tolkido. Now he speaks with us. He loves to play with the cards with his brother's voice. It makes us very happy."
Selma T. -Mother
"I don't like rote learning. I use Tolkido as a game to vocalize different objects at home, so that my kid does not adhere to patterns."
Gokmen D. -Father
"Children learn new words much faster with Tolkido. It helps teachers and families a lot for education."
Derya E. -Special Ed. Teacher

Creative classrooms with Tolkido
More than 200 schools use Tolkido in special education.
Empower your organization's with Tolkido technology
Contact Us